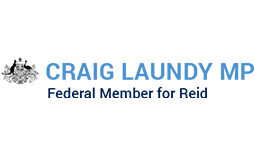 Australia is, and always will be a country built on the back of migration, and it is important that we as a society celebrate this.
It is also important that we support a legislative system that reflects the diverse and multicultural country that modern Australia has become today.
While this is a reflection of my vision for this country, it is only one of the reasons I spoke out against proposed changes to sections 18C and 18D of the Racial Discrimination Act 1975 earlier this year.
I began my journey into politics for one underlying reason – to make this country a better place for my kids and my grandkids.
I believe all Australians, regardless of ethnic or religious backgrounds, should be able to live in a free society. But I also believe that those who are marginalised or vulnerable in our society should have a legal system that protects them from discrimination.
That's a value that I hope is reflected in the country that we leave to future generations of Australians.
From the outpouring of support for my stance against these changes, I am reassured to know that the vast majority of people agree that modern Australians have a right to be protected from racial vilification.
The argument behind the proposed draft legislation stems from a belief that free speech should hold a central place in an open, liberal and democratic society.
I agree that the freedom of speech is a corner stone of our society, and that it has a fundamental role to play in modern Australia. However, I do not agree that the current Act restricts that freedom in any impactful way.
There are numerous examples where restrictions on freedom of speech are already existing and accepted by most Australians. I believe that protecting minority groups from racial vilification is one such restriction that is acceptable. Especially as individuals in these minority groups are often going through a process of assimilation in their new home country, and may not be in a position to ably protect themselves from such abuse.
We need a safety net to provide these protections, and we should avoid weakening laws that provide safeguards to the most vulnerable in our community.
Of course legislation should be reviewed from time to time to ensure that it is continuing to achieve the intended outcomes. However, I don't believe a strong case has been made that major changes to the current legislation are required.
The number of complaints made under the Act is small, and the number of those complaints that proceed to litigation are even smaller. Moreover, the immensely valuable and educational conciliation process that is facilitated by the act is also often overlooked.
One of the benefits of being a backbench Member of Parliament, is that the core task of my position is straight forward. I have been elected to represent the people of Reid, and to take their concerns to Parliament. Within my electorate, this means I have the honour of representing one of the most multicultural seats in Australia.
In the weeks and months since the draft legislation was released that outlined the proposed changes to the Act, I have had countless representations in forums, social media, through direct contacts, and in the street speaking with the people of Reid. The majority of those have been from my constituents, but they have been joined by people from across this country.
The Government has received over 5,500 submissions in its consultation period on the exposure draft legislation to the Racial Discrimination Act 1975.
I am confident that these representations will all be taken into consideration as the draft legislation continues to be reviewed, and that a balance will be found reflecting both Australia's values of freedom of speech and the legislative protections that multicultural Australians deserve.
For further information please contact William Roberts: 0431 318 893
Originally published in National Ethnic and Multicultural Broadcasters' Council Journal (Winter 2014)