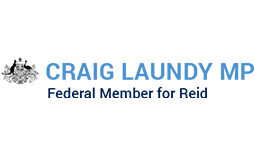 Refugees are not a burden. Refugees are an asset to Australia and don't let anyone tell you otherwise.
Today I addressed the 2016 United Western Sydney Youth Summit, organised by Auburn Diversity Services and Dooleys, and met some incredible people who came to Australia as refugees. One in particular is Arash.
Arash and his family fled the dangers in Iran and spent the next five years in Malaysia. As they waited for approval to come to Australia, Arash learnt English, studied his HSC online, and volunteered as a translator for the UNHCR to help other refugees arriving in Malaysia. Arash arrived in Australia in mid-2015 and within a year he began his engineering degree at university and is preparing to represent Australia at the Global Refugee Youth Consultations held by UNHCR in Geneva, Switzerland in June 2016.
As the Assistant Minister for Multicultural Affairs, I am determined to endorse the incredible stories of refugees and how their stories do not end once they arrive in Australia but, on the contrary, begin a great new chapter. Arash, your drive and passion for social justice in Australia, similar to many others like you, should get the attention it rightfully deserves.
Australia's Multicultural success is founded on fairness. Arash never asked for or expected special treatment. He came to Australia for a fair go. What he has achieved in such a short time is an example to us all of how our spirit of fairness produces outstanding new Australians.
Watch this space, Australia – I will continue to tell the real, firsthand stories of refugees and demonstrate the positive, powerful and collective impacts they have within Australian society.
Refugees are an asset to Australia and don't let anyone tell you otherwise.
Link to Facebook post (Includes Slideshow of Images from the Youth Summit) /a24a5be7a6076556c8c2f16e5065bd40/CraigLaundyMP/videos/1070646679623433/