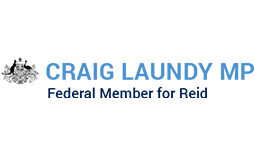 This year I had the honour of attending various Anzac Day commemorations held in our community, including at the Kokoda Memorial Track, the Concord RSL dawn service, and the Breakfast Point dawn service.
In the photos which can be found on my Facebook page /a24a5be7a6076556c8c2f16e5065bd40/CraigLaundyMP/videos/1087235781297856/  you will see a young student from Concord reciting the poem he wrote about Anzac Day at the Concord RSL dawn service:
In the days that we did not know
The adventure would grow
Once we reach the front lines
We would be put into rows
For many to visit us within the rows
And rows to be reminding all of
The horrors of those long ago years
Foes and enemies are now making amends
We now must remember
And celebrate the courage of many
On the ANZAC Day
It brings me great pride and hope to see Australia's youth – the next generation of Australian leaders – having strong connections and reverance for the Anzac spirit.
Lest We Forget.