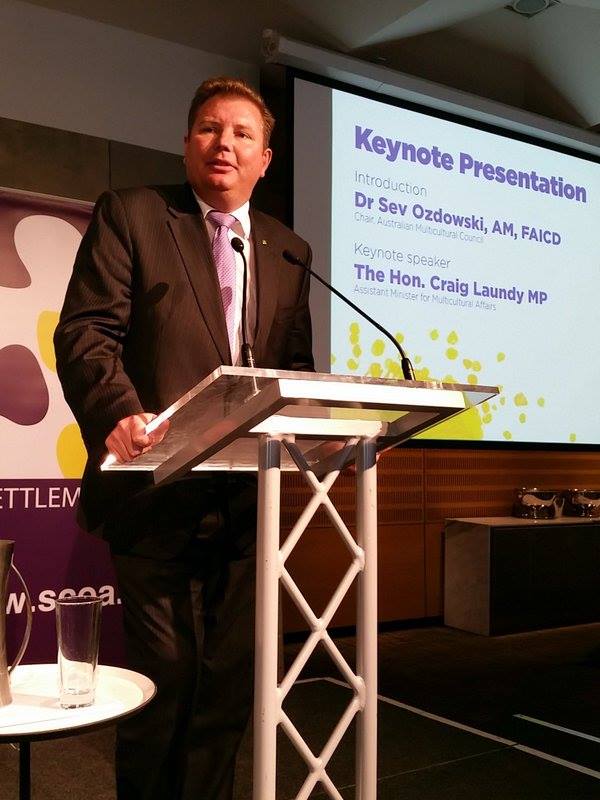 Today, I delivered a keynote address at the Settlement Council of Australia (SCOA) 'Settlement and Citizenship in Civil Society' conference in Melbourne. The SCOA are an independent peak body representing migrant and refugee settlement agencies across Australia.
We have some of the best settlement services in the world. These are services that support new arrivals to settle into their new lives and communities. This is very much thanks to the partnerships we have in place, including those with community organisations, businesses and service providers.
Our combination of rich cultural diversity, social cohesion and economic prosperity makes us the envy of the world. So much of this is due to our migrants and humanitarian entrants who have enriched our culture and added to our national story.
Most humanitarian entrants come to Australia in tragic circumstances, having experienced torture and trauma as well as persecution and discrimination.
With the benefit of work by the Government and civil society, including the SCOA and its members, we can and are, turning these harrowing stories into positive ones.