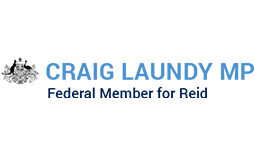 I'm not interested in simple 7 second grabs by journalists. The real change needs to be long term and structural reform. We shouldn't be afraid of that debate.
Housing affordability is a supply side issue. Last Saturday there were approximately 800 housing auctions in Greater Sydney. If you make the conservative assumption that there were 3 or 4 people in each bid, there were approximately 2,500-3,000 people attempting to buy a home. Last year the NSW State Government released 2,500 blocks of land for sale. The State Government own the land, not us. However, as we speak, we are looking into doing a review of Federation and a taxation review. We need to look at both side by side.
One of the major reasons the State Government doesn't want to release land is because they live off Stamp Duty and land tax – a product of the valuation of the land i.e. Stamp Duty is a percentage so the higher it is, the more they make, and land tax is a percentage of valuation. That was around $12 billion last financial year. This is why systemic tax review, not just State tax but Federal tax too (including Capital Gains Tax, negative gearing and income tax), is so vital. A complete and thorough tax review and structural reform is the only way to tackle housing affordability.