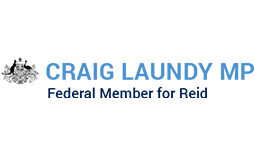 It's horrible to hear of another shooting overnight in Auburn. There were 94 prohibited and regulated weapons offences in the Auburn Local Government Area over the 12 months preceding June 2014. This isn't an isolated statistic. Gun crime is an issue affecting Western Sydney across the board with the Local Government Areas of Burwood, Canada Bay and Strathfield having a combined total of 104 incidents of weapons offences over the same period.
When I was working in some of Western Sydney's pubs, before politics, I dealt with gun crime both first hand and through staff more times than I care to remember. Between the bikie gangs and the drug dealers, many in our community live in fear of being caught in the crossfire. This issue is paramount to our community and we must address it.
I have spoken in Parliament previously in support of the Crimes Legislation Amendment Bill to tackle those benefiting from the proceeds of crime and as a Government we have increased funding to Customs to increase the inspections of international mail, air cargo and containers. But at a grass roots level it's down to us as a community to work together, now more than ever, to change attitudes and mindsets and eliminate gun crime from our streets immediately. We need to look out for the disaffected youth in our community, who may be misdirected and lured into gangs and other criminal activities, and keep them engaged in being part of a functioning, cohesive society.